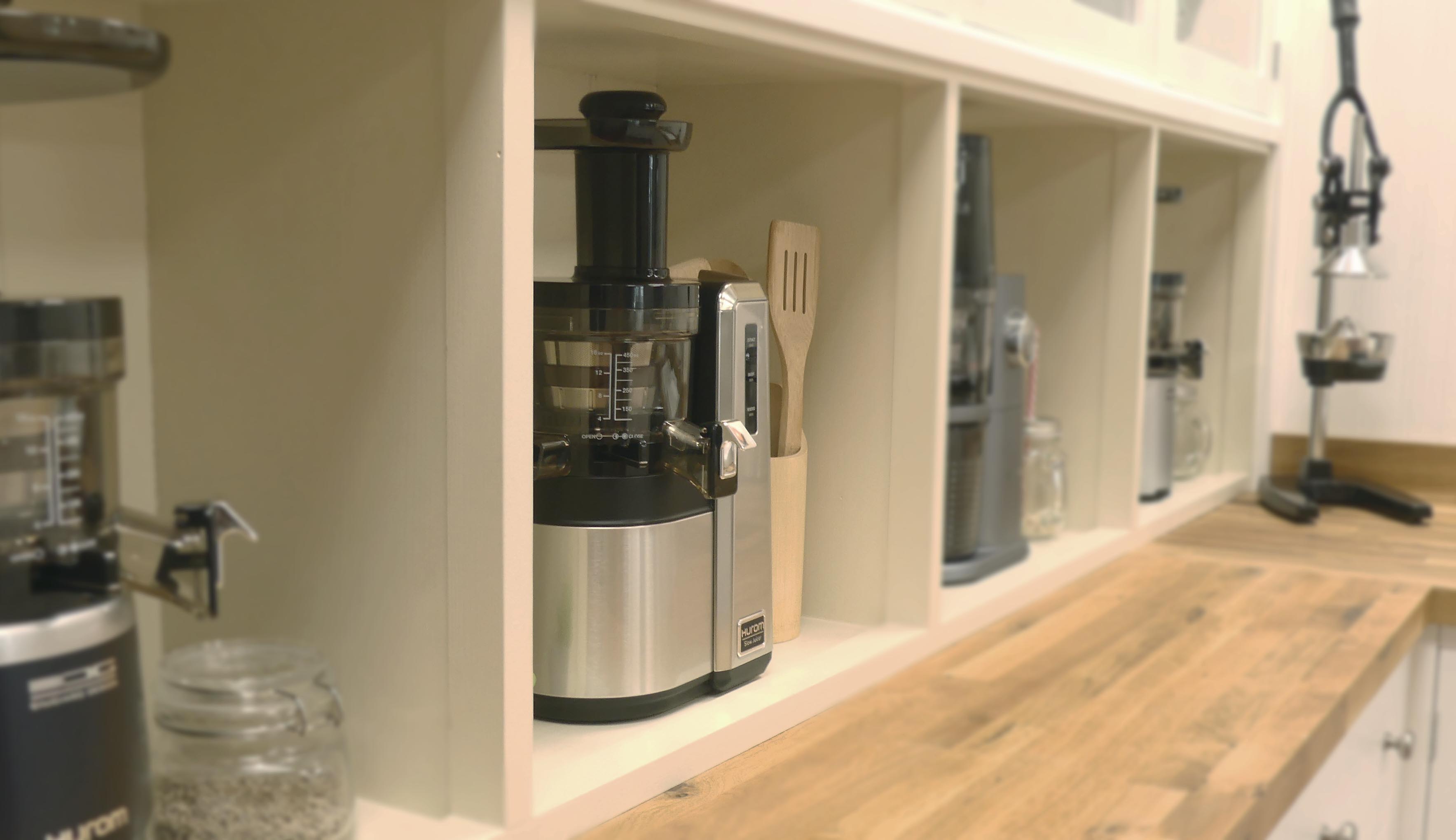 2018 has so far been a great year for juicers, and we've been thoroughly impressed with the new ideas that have been introduced over the last 6 months. However, with so many great juicers about picking out the best of them is growing tougher and tougher.
So, to help you get to grips with the best that the top juicer brands have to offer, we've put together our top 6 juicers of 2018 (so far). Of course since there are so many styles and types of juicer we can't put them up in order against each other. Therefore, instead we've selected individual winners for the following categories.
Vertical Juicers
Horizontal Juicers
Twin Gear Juicers
Citrus Juicers
Centrifugal Juicers
Innovative Design
Budget Friendly
Best Overall Juicer
To see a specific category you may click on the above links or feel free to scroll through and see our full list of recommendations and opinions. However, if you've glanced through them and are completely confused you may want to read up on the different juicer styles to work out which is best for you.
Best Vertical Juicer (Hurom H-AA)
The vertical juicer market has been on fire lately, mainly thanks to some great new products released by Hurom. Therefore, our top pick for this halfway point of 2018 is the Hurom H-AA. This model offers one of the best value packages available among any juicer category and it combines great performance, a compact design and versatile functions together perfectly. The result is a very impressive juicer with lots of appealing features and improvements over the other top models in the market.
Honourable Mentions
While the H-AA claims a good win we'd also like to quickly mention a couple of other great models that have earned a mention. First up is the new Kuvings EVO820, which serves as the latest Kuvings juicer to be launched on the market. While not the cheapest, this juicer is fun to use, offers some build improvements over past Kuvings models and has a very premium design, making it an appealing option overall.
We also want to mention an old favourite, the Omega VSJ843. Realistically this juicer is now a decent way from the top, but we still have to praise its solid juicing ability and industry leading 15 year warranty that help to keep it competitive despite its age.
Finally the Hurom H-AE is also very noteworthy and uses slightly newer juicing technology than the H-AA. However, despite some interesting design differences, we didn't feel the H-AE offered enough to knock its sibling from the top spot at this time.
Best Horizontal Juicers (Omega Sana 707)
The horizontal market hasn't changed much in the last 6 months and the Hurom GH Chef is still the newest model on the market in the UK. Sadly many of the enticing models launched in America and South Korea haven't made their way overseas to us yet, so the pool to choose from hasn't been changed massively.
Therefore, our top pick for this category is the Omega Sana 707. This wonderful juicer offers great performance, an astounding number of accessories and BPA free parts, making it a great deal for its cost. When that is combined with a sleek and very minimalistic design the 707 ticks all the top criteria for a premium juicer.
Honourable Mentions
As with the vertical category there are a few other models worth mentioning for this category, as the fight for the top spot was very close. The Omega Sana 606 was among the top contenders thanks to its amazing juicing performance achieved through a pressure adjusting nozzle not seen in the 707. However, in the end we viewed the overall value in features and accessories offered by the 707 to be of greater worth than the nozzle.
Alongside the 606 vying for the top place was the Hurom GH Chef. This model by Hurom matches the 606 for features and is available at a slightly lower price. However, once again we didn't feel this quite outweighed the 707, although it was unbelievably close and next time around our opinion may be swayed in favour of this latest model on the market.
Finally, as with the VSJ843, we can't list the best horizontal juicers without noting the Omega 8006/4. These models have been incredibly popular for many years and they are truly exceptional. However, at the end of the day they don't offer quite enough on their own to rank above some of the newer and more impressive models currently about.
Best Twin Gear Juicer (Angel 8500s)
Where the horizontal market has seen little growth or change over the last 6 months, the twin gear scene has seen absolutely no movement at all for some time now. Therefore, it should come as no surprise that the Angel 8500s is the overall winner of this category. It is without a doubt the best juicer in the world right now and with an incredibly premium surgical stainless-steel build it can put ingredients through intense pressure, ensuring every drop of juice is extracted.
Honourable Mentions
Of course when it comes to twin gear juicers any Angel model serves as an exceptional choice and the 8500s only takes the top spot as it is the best of the best. That shouldn't take away from how fantastic the 5500 and 7500 are though, as in reality the differences between these models are small and they all provide equal juicing ability.
However, while Angel juicers are exceptional they do have the flaw of price. Therefore, we also want to mention the Green Star Elite juicer as a more affordable yet still impressive twin gear option.
Best Innovative Design (Hurom H-AI)
The last 6 months have been a great period for new juicer designs and Hurom in particular have been pioneering an effort to upgrade and improve the juicer market. For the most part this has been through small design tweaks that offer good results. However, one model in particular has blown us away, and that is none other than the Hurom H-AI. This incredibly exciting model is the first ever self-feeding juicer to be released in the UK, which makes it very unique. The self-feeding function allows it to work autonomously, allowing anyone to produce perfect juice with ease.
Best Budget Juicer (Hurom HV)
A good budget juicer can be tough to find and with Samson juicers becoming continually tougher to access in the UK this category has opened up a lot. However, despite this, there are not many budget juicers to pick from this year. As a result, our most affordable juicer is the Hurom HV. This solid little juicer uses the same juicing mechanism as the renowned Omega VSJ, yet it is available at a much lower price. While not as cheap as some past budget options this model is among the best the current market has to offer below £400.
Best Overall Juicer (Hurom H-AA)
Choosing between all 5 of our winners is not easy, especially when each model is unique with its own strengths and weaknesses. However, in the end we have decided that at this point in the year the Hurom H-AA is our best current juicer. It is a fantastic juicer in terms of value, versatility and performance and it is able to juice all ingredient types to a respectable level. All these features combined together in a slick and compact design makes the H-AA an incredible option for nearly anyone.
Honourable Mentions
Being the best of the best is tough, especially when each juicer style has its own benefits. Therefore, while we view the H-AA to be a fantastic juicer, that doesn't make it the perfect choice for everyone. So we also want to mention that our 2nd place winner was the incredible Hurom H-AI. As the UK's first self-feeding juicer, this model offers a lot and it tops for innovation, matches the H-AA for performance and offers a unique and user friendly design. It nearly took the top spot, we just felt that the H-AA offered such great value it couldn't be outcompeted on this occasion.